Michelle and her husband Forrest combine to create the team behind Tropico Photo. Their dexterity with bold shapes and compositions, in combination with a unique and unapologetic take on color, makes for a powerful signature visual language. In the past, they have incorporated my pieces into their work with Big Sun, making my Jules and MC dresses shine in front of a color-blocked sunset studio landscape, as only Tropico Photo could do.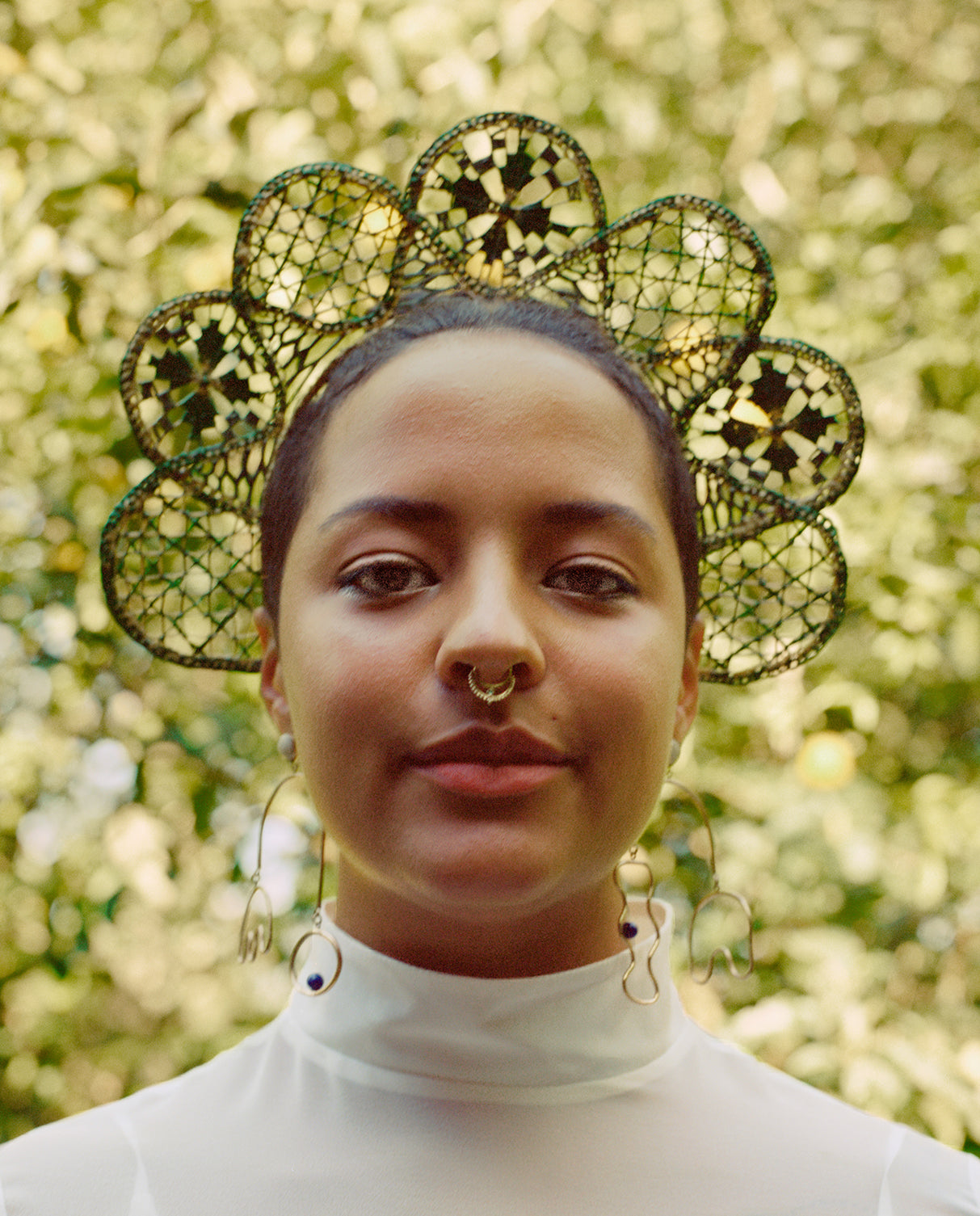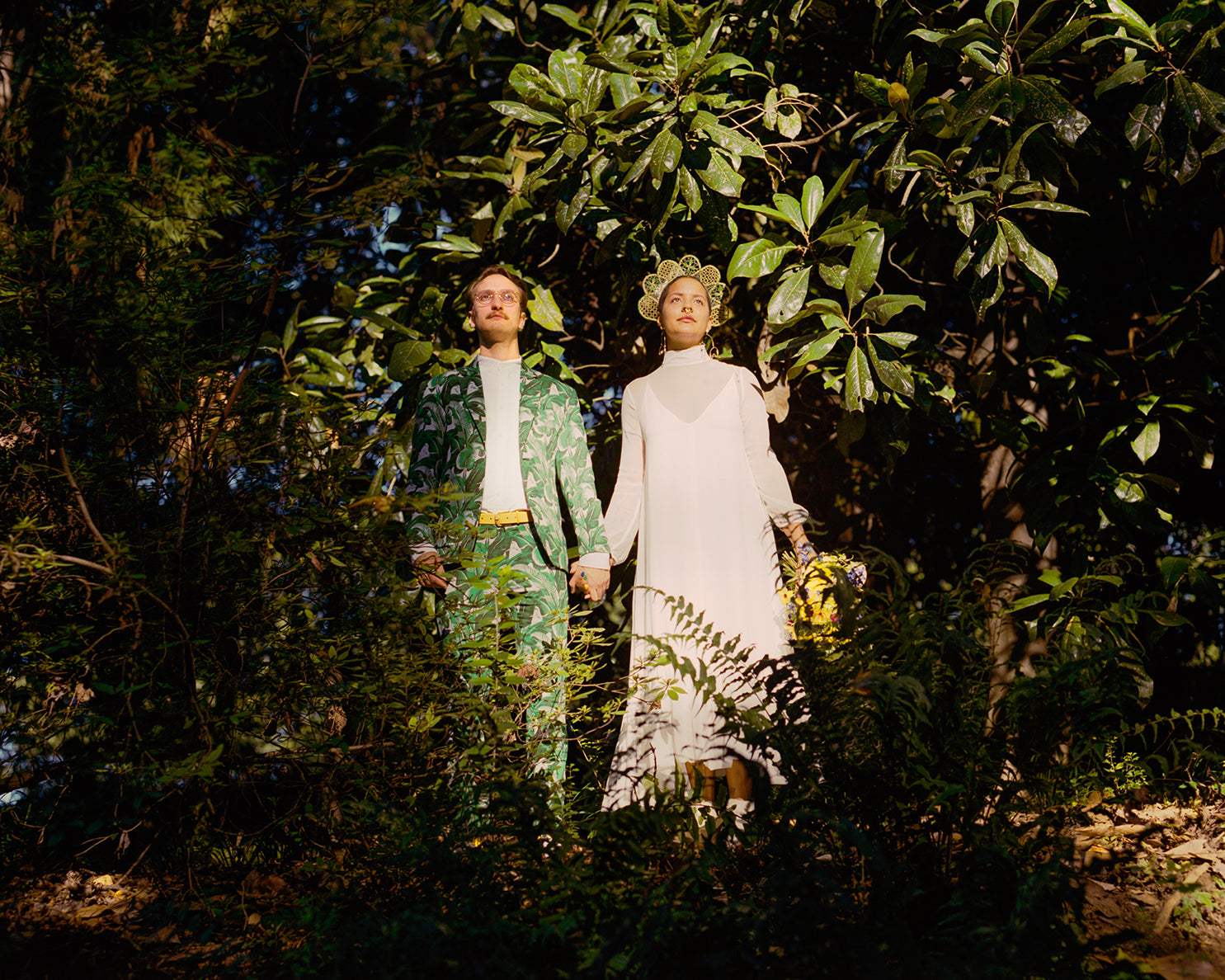 Upon seeing a photo of my black Claire dress, Michelle instantly wanted to try it on. She came in a week before her wedding, tried it on, and, despite already having a wedding dress, asked me to create a white version. The rest is history.
 The two wed in a small garden in Athens, GA surrounded by an intimate group of friends and family, dressed in all the colors of the rainbow. If you know Michelle, you know how wonderfully representative this is of her personal style and the joy the pair's aesthetic brings to the world. What an honor to provide the dress to such a stylish woman on such a special day.
Photographs by Peyton Fulford